Mary G. Montgomery High School Guidance Staff
Mrs. Megan Adams - 9th Grade - Seniors A-F



Mrs. Malinda S. Gray - 10th Grade - Seniors P-Z



Mr. Josh Coburn - 11th Grade - Seniors G-O



All Counselors - 12th Grade -



We welcome the opportunity to work with you and your student. We encourage you to make an appointment when you need to meet with your student's counselor so that you can avoid a long wait. Thank you for your cooperation.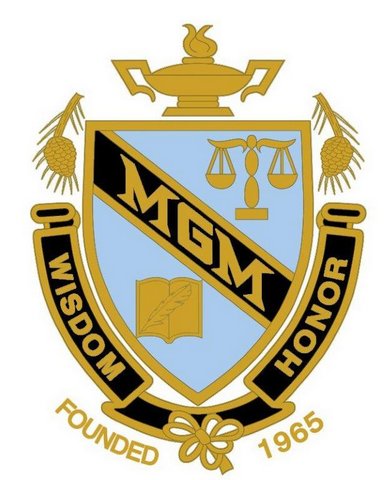 Listed below are many excellent summer opportunities for middle and high school students. Although Mary G. Montgomery does not sanction individual programs, many of them are great summer experiences.

ALABAMA LIONS CLUB HIGH SCHOOL LEADERSHIP FORUM - http://alabamalions.org/alhslf/index.html - High School students (10th-12th) learn leadership skills. Held on campus of Troy University.
MUSICAL THEATRE CAMP at Auburn University – www.auburn.edu/summercamps - Week-long residential workshop designed for music, theatre, dance and show choir students.
AUBURN UNIVERSITY SUMMER SCIENCE INSTITUTE- For rising 11 and 12th graders www.auburn.edu/cosam/outreach - For students interested in science and mathematics living in Alabama or Georgia. Real-world applications using cutting edge research equipment and exploring digital information and quantum electrodynamics.
UA EARLY COLLEGE, SUMMER ON CAMPUS AND HONORS READY (Formerly Capstone Summer Honors) University of Alabama – www.uaearlycollege.ua.edu or 1-877-823-8759 -Online Learning to earn college credit and stay academically challenged during the summer. For students currently in 10th – 12th grade.
COLLEGE VISITS – College Campus Tours www.college-visits.com - College campus tours scheduled all summer, supervised by college visits staff and high school counselors. Various tours through different parts of the United States
UNIVERSITY OF SOUTH ALABAMA – 2010 Summer Courses for Kids – www.usacontinuinged.com - Courses for all school age kids which include USA Scream 10 (basic engineering and robotics concepts), Intro to Video Editing, Movie Making Camp. Pencil and Charcoal Drawing, Geology Fundamentals, and B.E.A.C.H.E.S.
UNIVERSITY OF SOUTH ALABAMA – B.E.A.C.H.E.S. – www.usacontinuinged.com - Open to high school students who have taken one chemistry course and one biology course. Students will design and fabricate a bioengineering device that electronically tracks body temperature and develop a process of extracting oil from plant material and convert it to biodiesel.
NATIONAL SCIENCE FOUNDATION AUM PROGRAM FOR ENGINEERING AND SCIENCE STUDENTS - Email ayarber@aum.edu or call 334-244-3867 - Academic opportunity for high achieving women and underrepresented minority students who are graduating and plan to attend Auburn or AUM in the fall majoring in engineering.
ENGINEERING CAMPS AT AUBURN UNIVERSITY - www.eng.auburn.edu/tigers - For rising 8th, 9th, 10th, and 11th graders. Residential camps designed to expose students in grades 8-11 to the world of engineering. For students who are creative, like math and science, interested in how things work, solving problems and working with a team of people.

UNIVERSITY OF ALABAMA SUMMER ONLINE * CORRESPONDENCE COURSES – www.BamaByDistance.ua.edu/highschool - High school courses through written correspondence and the internet. Eligibility enrollment April 30-June 14. Special application form on website or call 1-800-452-5971.
Helpful Websites
ACT- ACT information

Collegeboard- PSAT, SAT, and AP information
FAFSA
- Federal student aid information
Prep HQ
Prep HeadQuarters is a secure internet program that helps high school students manage the college planning process by combining up-to-date college information with powerful technology.
https://www.prephq.com/
SAT Practice
https://collegereadiness.collegeboard.org/sat/practice