If you have not returned your device/hotspot, you need to return it to the school as soon as possible. Devices can be returned to MGM's main office Monday -Thursday 8:00-3:00 or during registration.
On Campus Registration 2020
Registration Fee - $25.00 - One time only price reduction due to COVID-19.
Parking Permit - $50.00 - 10th-12th Grades only - See the Parking Permit Form below.
MGM Bus Ramp - Car Line, Please remain in your vehicle.
Due to the pandemic, registration will be a car line style registration at the bus ramp. Dues, yearbook orders, and spirit shirts will be available to order/pay once school starts.
Payments may be made online via e~funds. See the flyer below about e~funds.
Textbooks and library books can still be turned in using the school dropbox.
The dropbox is a black box located across from the main canopy entrance of the school
.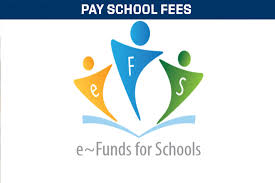 Please see the step-by-step guide below for instructions on how to set up e~Funds and make payments for your student. Click
here
to go to the e~Funds website.
12th Grade - Wednesday, July 15th
11th Grade - Thursday, July 16th
10th Grade - Monday, July 20th
9th Grade - Tuesday, July 21st
Diploma Pick Up Information
If you need to pick up a diploma, please email Ms. Miller (bmiller@mcpss.com) or Mr. Reed (treed5@mcpss.com) to schedule a time to pick up the diploma.
Online Registration for School 2020-2021
Online registration is open for the 2020-2021 school year! To register, go to https://www.mcpss.com/registration and choose one of the following: Returning Students (for a student who has attended an MCPSS school) or New Students (for a student who has never been enrolled in an MCPSS school). You will need to update all information regarding your student and complete registration. The login username and password were provided with the packets brought home/mailed the week of March 16th. The password is reg2021 for all students. However, if you need your username you can email: bmiller@mcpss.com, treed5@mcpss.com, or bchunter@mcpss.com.

If you had a change of address or are coming from a middle school, 2 proofs of residence should be submitted to one of the email addresses listed above or placed in the school dropbox.

The dropbox is a black box located across from the main canopy entrance of the school. If you submit your proofs of residency using the dropbox, the proofs must be in a sealed envelope with the student's full legal name and grade level.
All students must be registered.
Enrollment Assessment Instructions
If you do not have 2 proofs of residency in the guardian's name, please follow the instructions in the letter below. If you have any questions, email
bmiller@mcpss.com
.
Mary G. Montgomery High School
Mary G. Montgomery is dedicated to producing people of Purpose, Integrity, High Moral Standards and Intellectual Curiosity. Our students will be prepared for life's challenges through close interaction with a caring school staff. We maintain our commitment to excellence by providing an atmosphere conducive to learning in a safe, supportive environment whereby students and school staff are empowered to achieve the ideals of scholarship and leadership.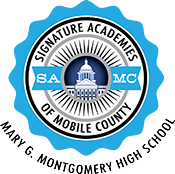 Academy of Agricultural and Mechanical Science

Academy of Business Leadership

Academy of Liberal and Fine Arts