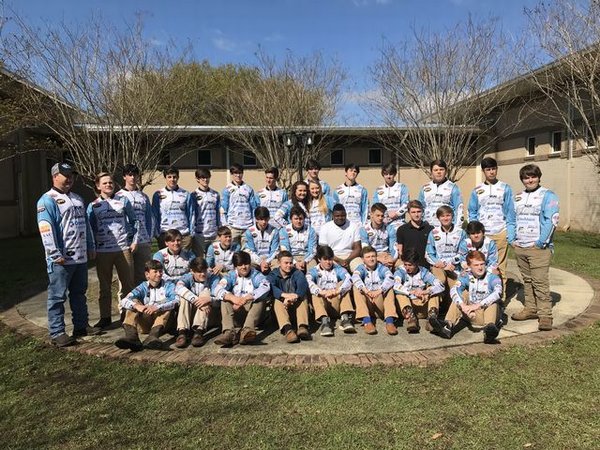 Contact:
Coach: Derrel Chapman
Assistant Coach: Jed Parker
Treasurer: Melissa Chapman
School Sponsor: Ben Ford
Bradley Sims,

Michael Strickland

Camden Rodgers

Aaron Thornburg

Dalton McKenzie
$200
Includes fishing jersey for angler, sponsor t-shirt, fishing trail sign up fees with leftover money going to club for maintenance fees and/or tournament costs.
Anglers must be 8th grade at SMS and up to be eligible
Must have an adult boat captain
May participate in BASS Nation trail and Wiregrass Student Anglers trail.
Sign up is at the end of spring/ beginning of summer each year.