CyberVikings are MGM Students




interested Computer programming and cyber security


Our CyberVikings participate
in Various programming and Cyber Security Competitions

MGM Students Earning their GIAC/GFACT Certification during Summer/Fall 2023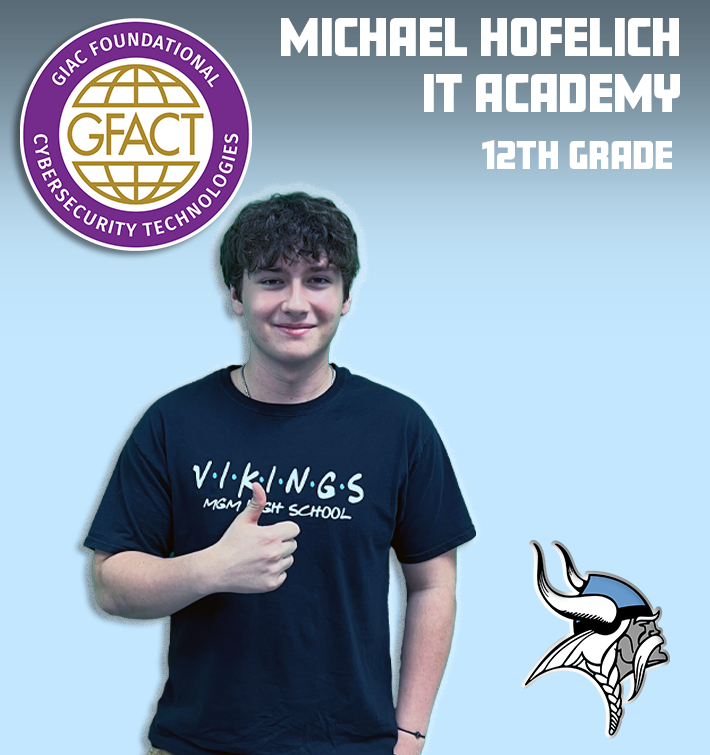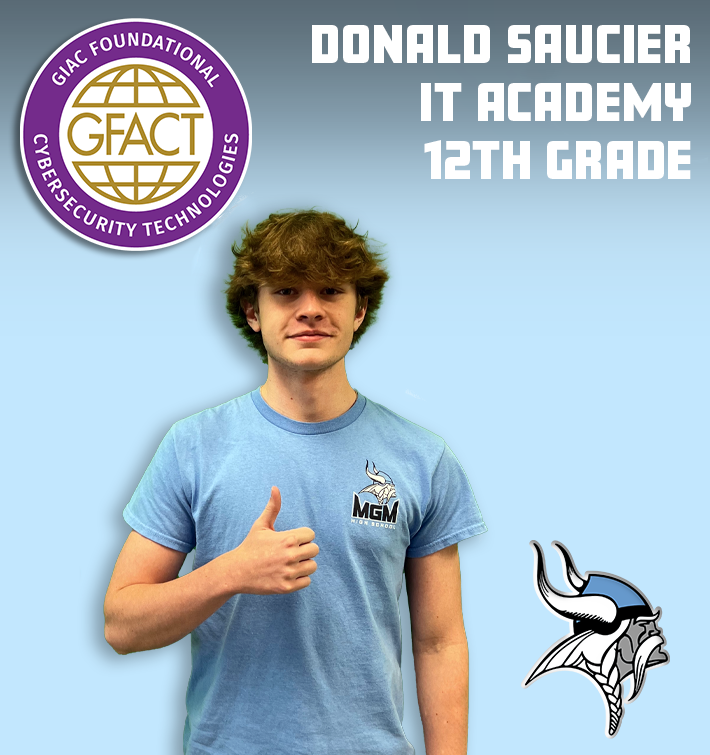 Congratulations to the following students who have earned
Information Technology Specialist Certification in Java: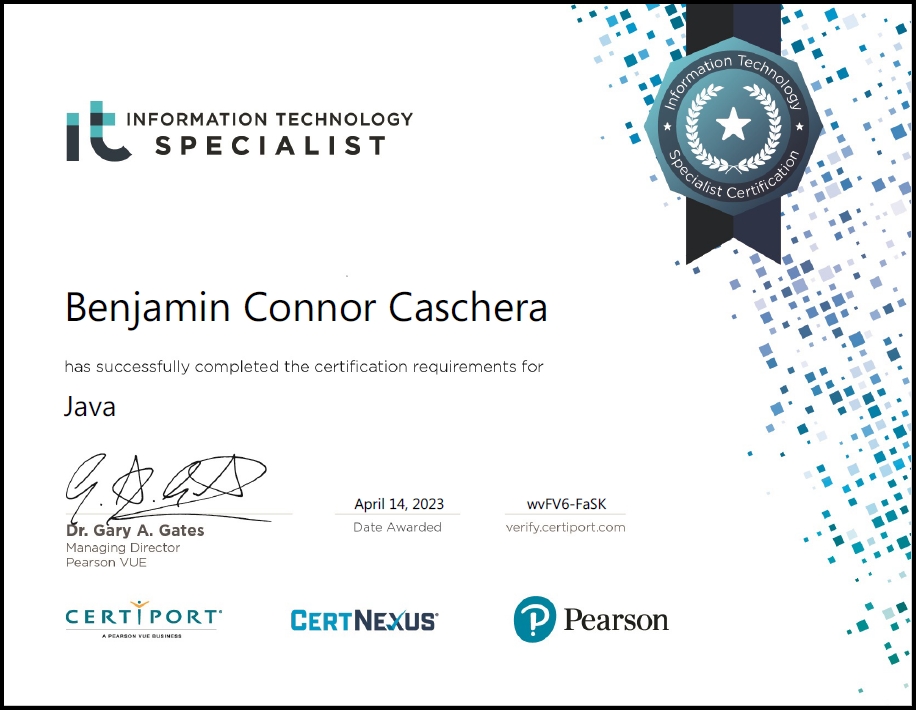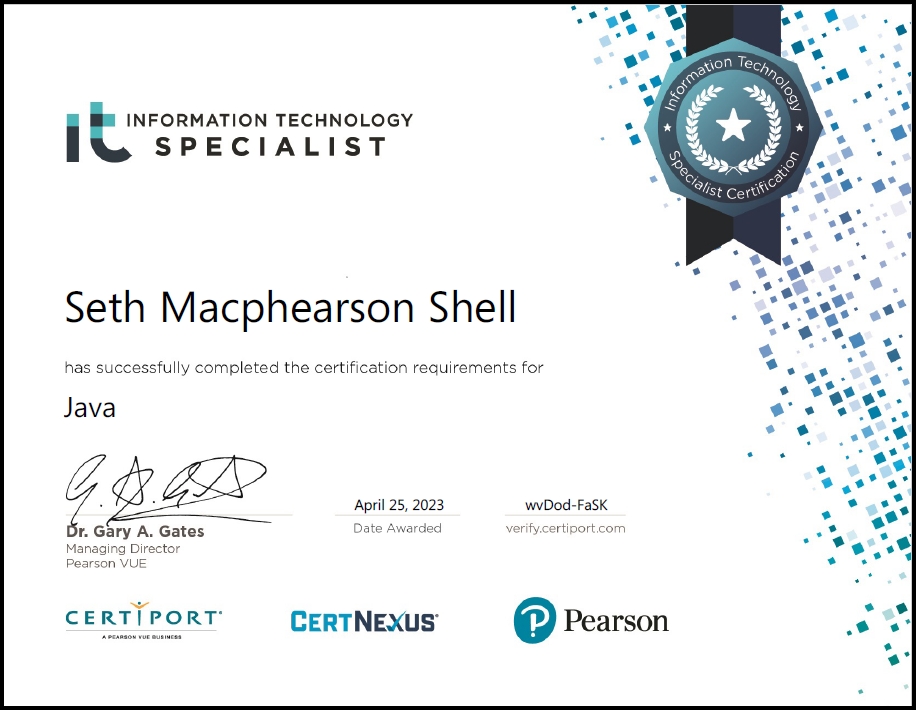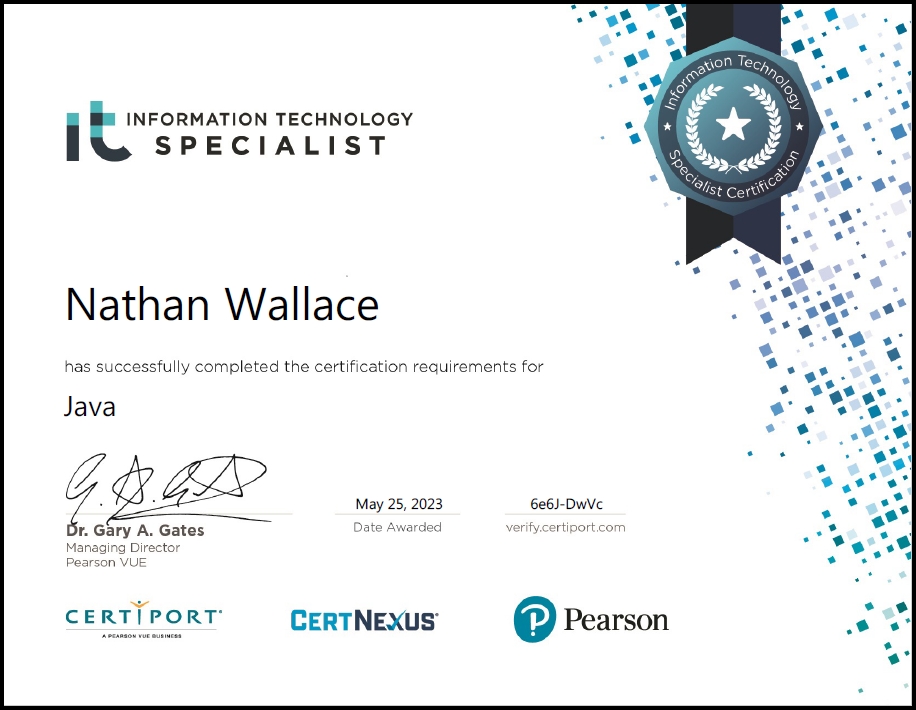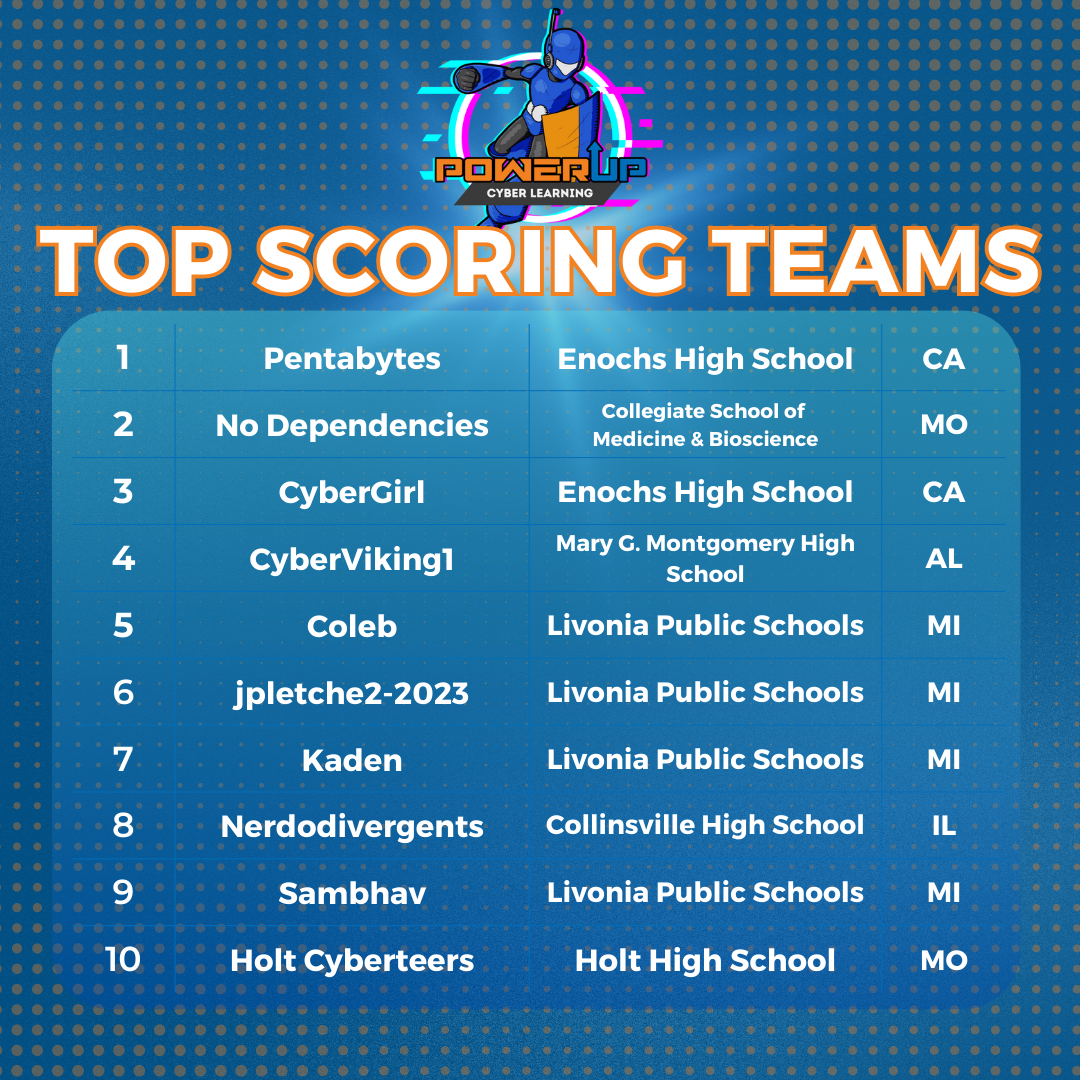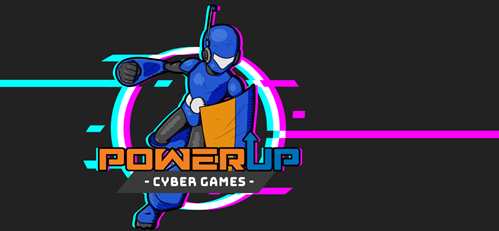 Mary G. Montgomery High School's CyberVikings
came in 4th out of 116 teams competing in the 2022-2023 PowerUp Cyber Competition.
MGM's Team Members this year:
Michael Hofelich
Preston Vardaman
Benjamin Russ
Avery Webb

Congratulations to the following students who have earned
Information Technology Specialist certification in Python: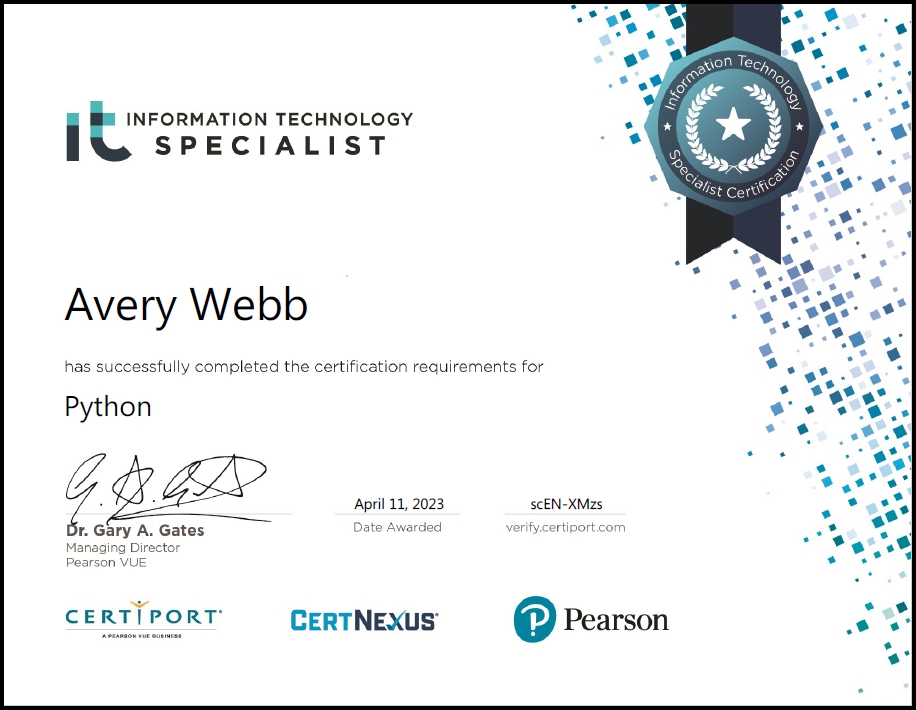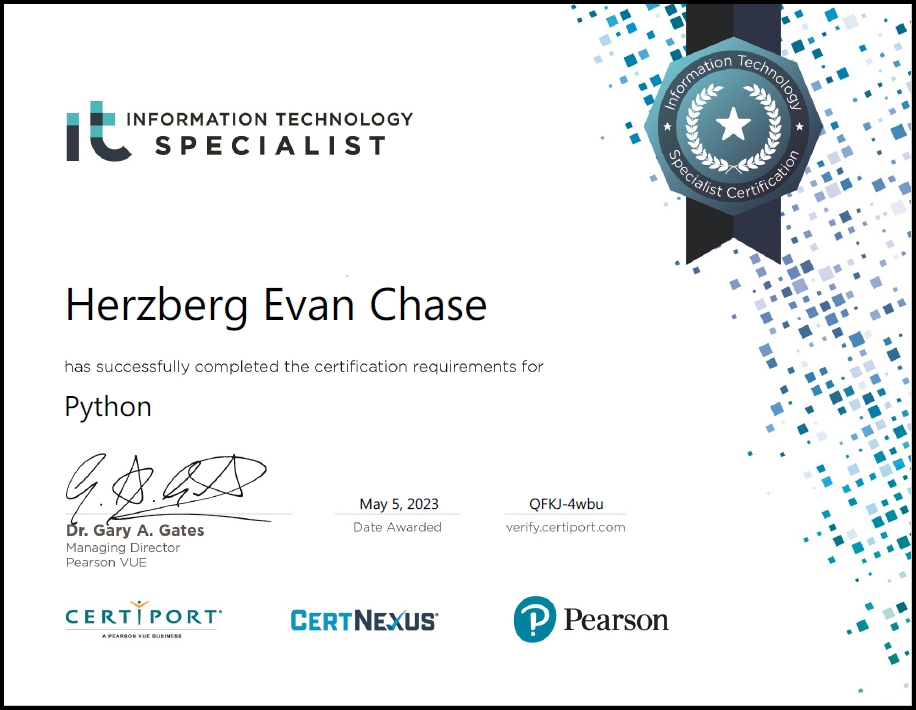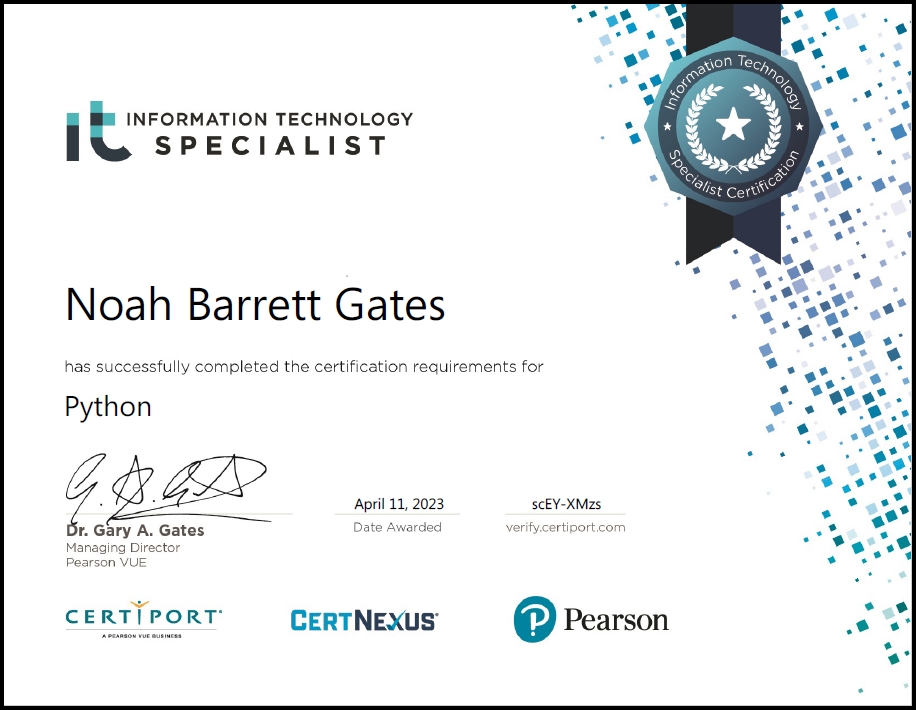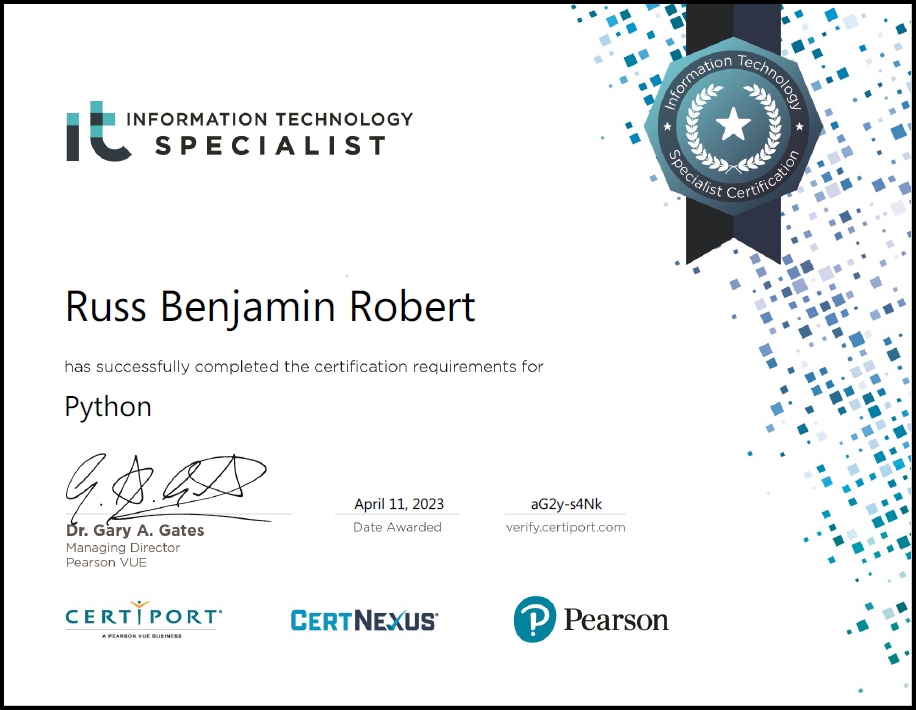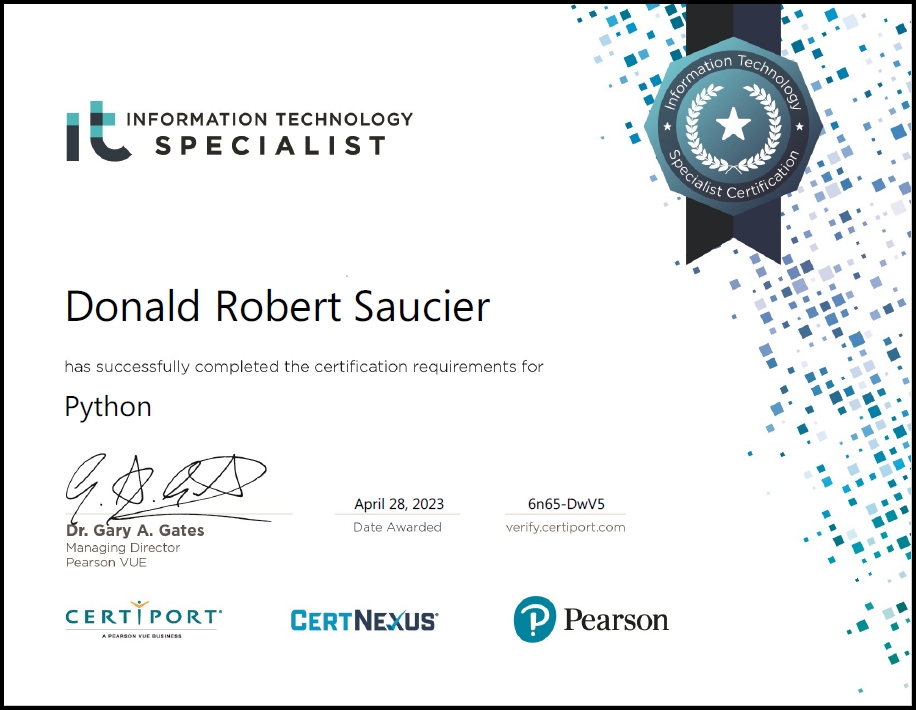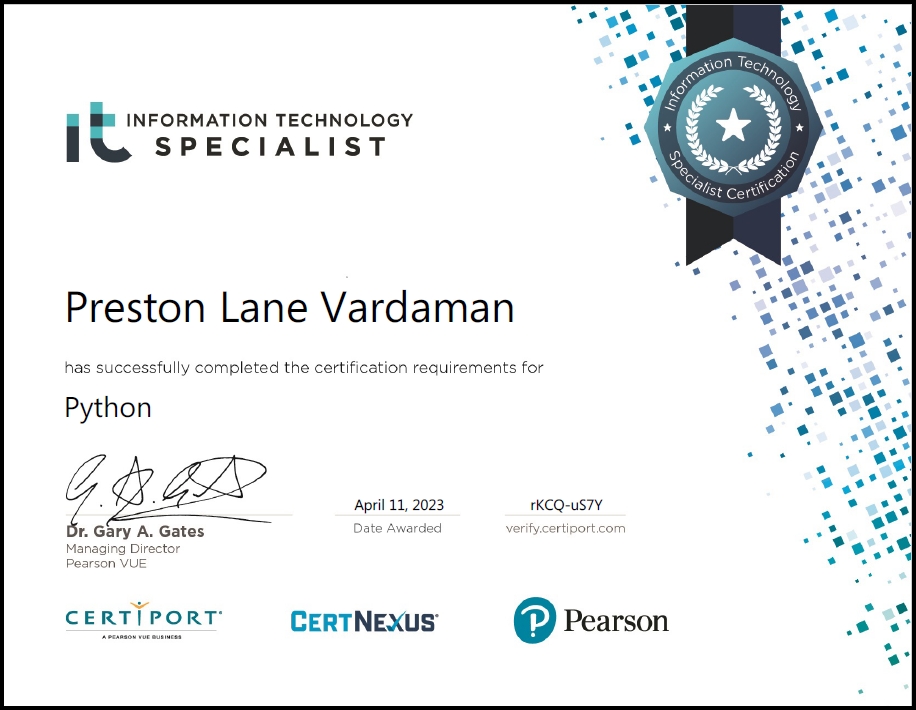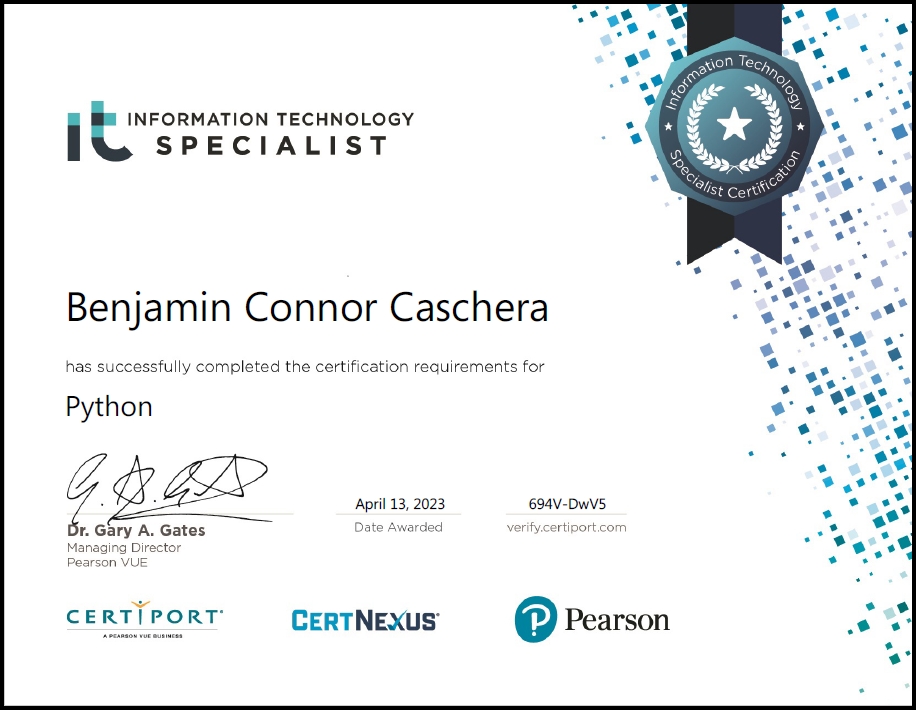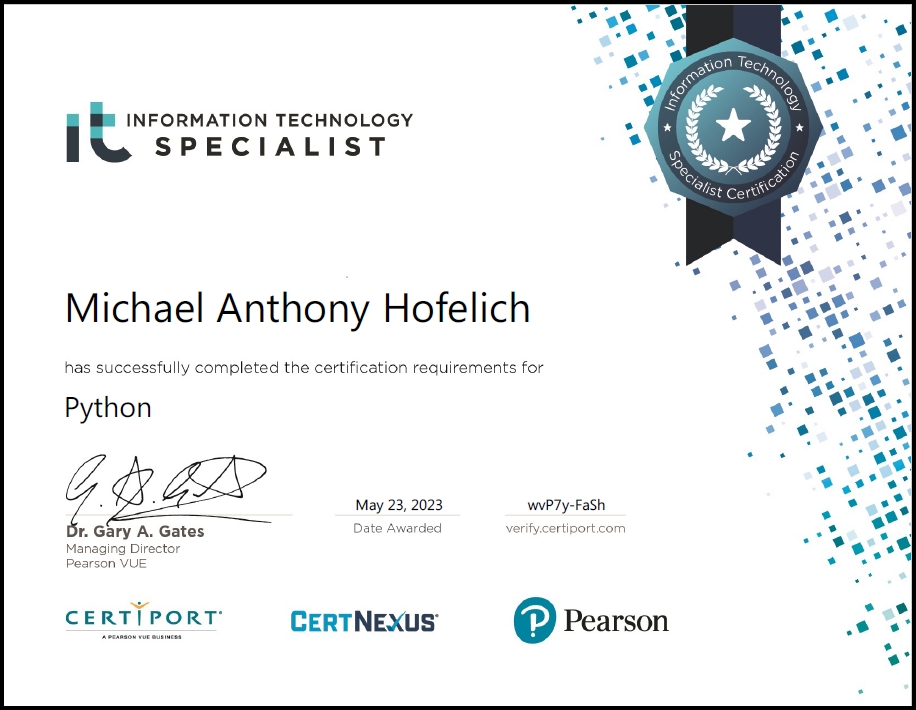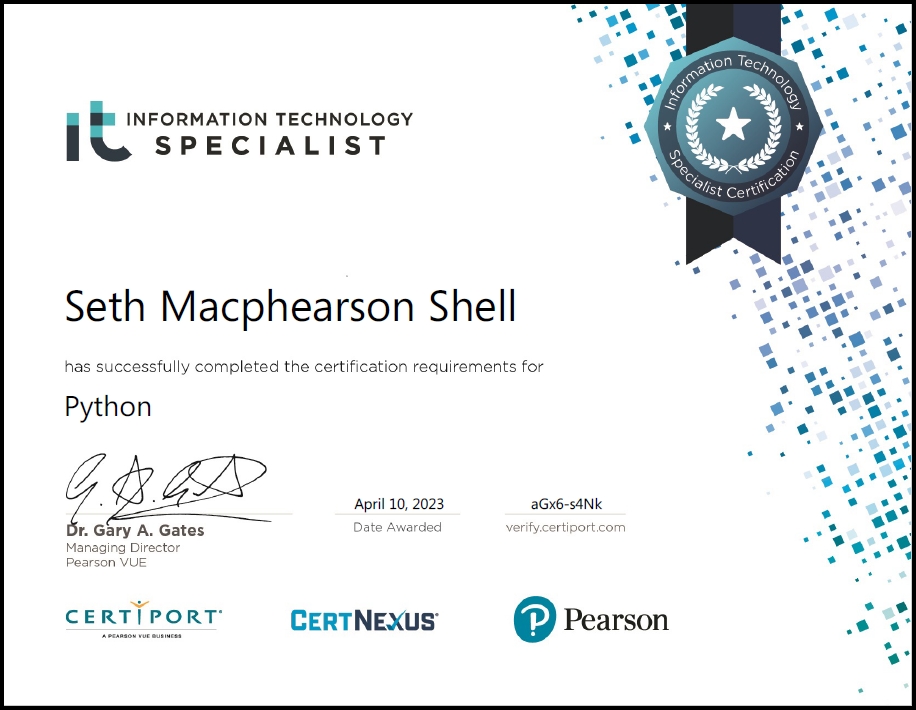 Mary G. Montgomery Students Earn GOLD!!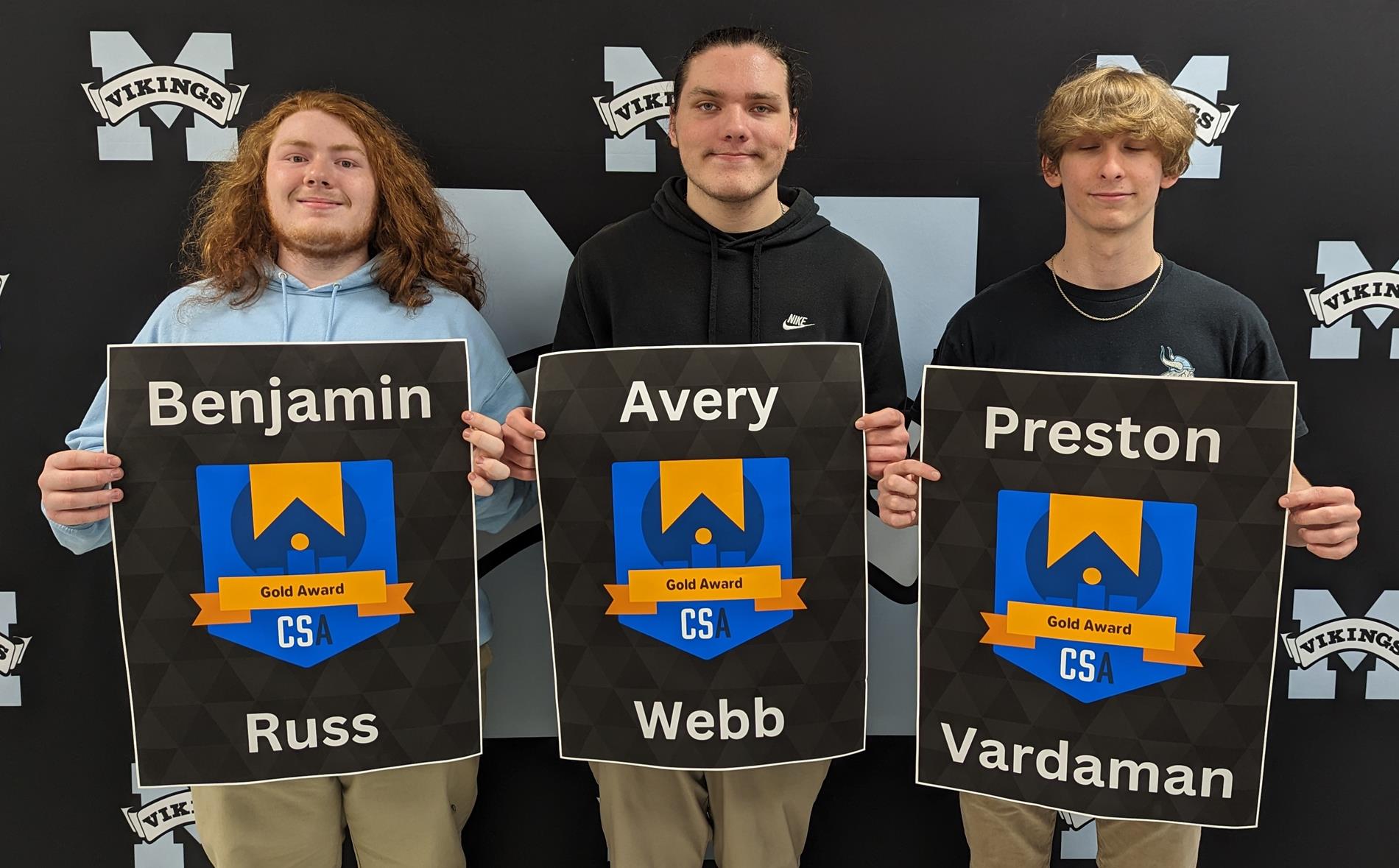 Each of these young men have earned Gold badges competing in CyberStart America.

To earn their Gold badge in CSA, students are required to earn at least 100,000 points solving challenges involving steganography, networking, code-breaking, Python programming, and digital forensics.
Benjamin Russ
Avery Webb
Preston Vardaman
MGM Students Earn GIAC Foundational Cybersecurity Technologies Certification
Seven Mary G Montgomery HS students were named 2022 National Cyber Scholars by NCSF.
Each was given the opportunity to take a SANS Institute Foundations course and an attempt the GIAC GFACT certification exam.
(Course + Exam = $3000 Scholarship)
Congratulations on your GFACT Certification:

Preston Vardaman
Avery Webb
Lydia Stroud
MGM's Computer Science students
have been enhancing their programming skills with the SkillsForAll website from CISCO

At SkillsForAll they completed the 30-hour Python Institute - Pythons Essentials 1 course, and earned a verified digital badge from CISCO Networking Academy.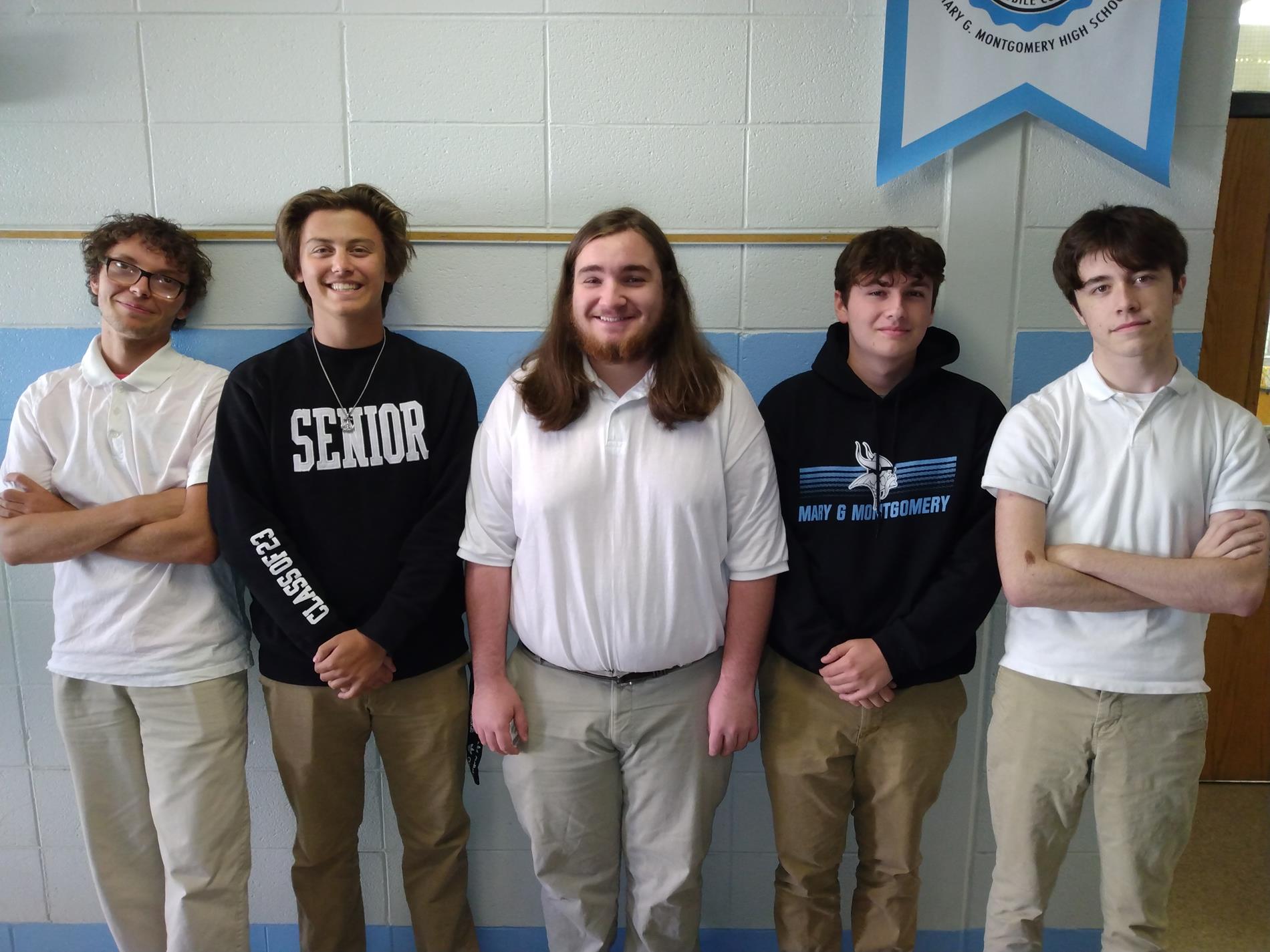 National Cyber Scholarship Foundation
2022 Scholars
2021-2022 PowerUp Cyber Games

PowerUp Cyber Games, which is powered by Cyber Skyline, is a cybersecurity competition. It takes place over most of an academic year with a different competition round each month.

October 2021 - warmup problems in the Practice Gym.
November 2021 - Cryptography Round
December 2021 - OSI Round
January 2022 - Log Analysis Round
February 2022 - Network Round
March 2022 - Linux Round
April 2022 - Software Security Round

In between rounds, the students have access to learning materials and presentations to help them enhance their knowledge of the topic of the next round of competition.
The 2021-2022 school year was Mary G. Montgomery's first year to enter a team in this competition.

MGM finished at 37th out of 216 teams.

Skol Vikings to:
Darian Hill
Reagan Hood
Lydia Stroud
Alexandria Tillman
MGM - Winners of the 2022 National Cyber Cup sponsored by CYBER.ORG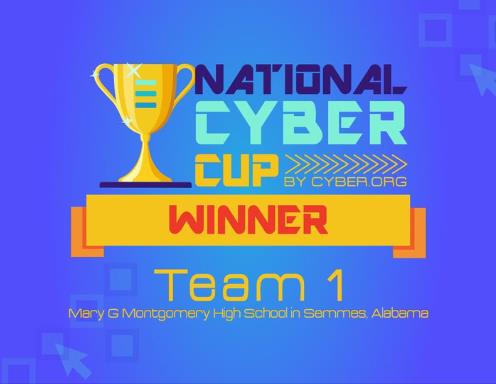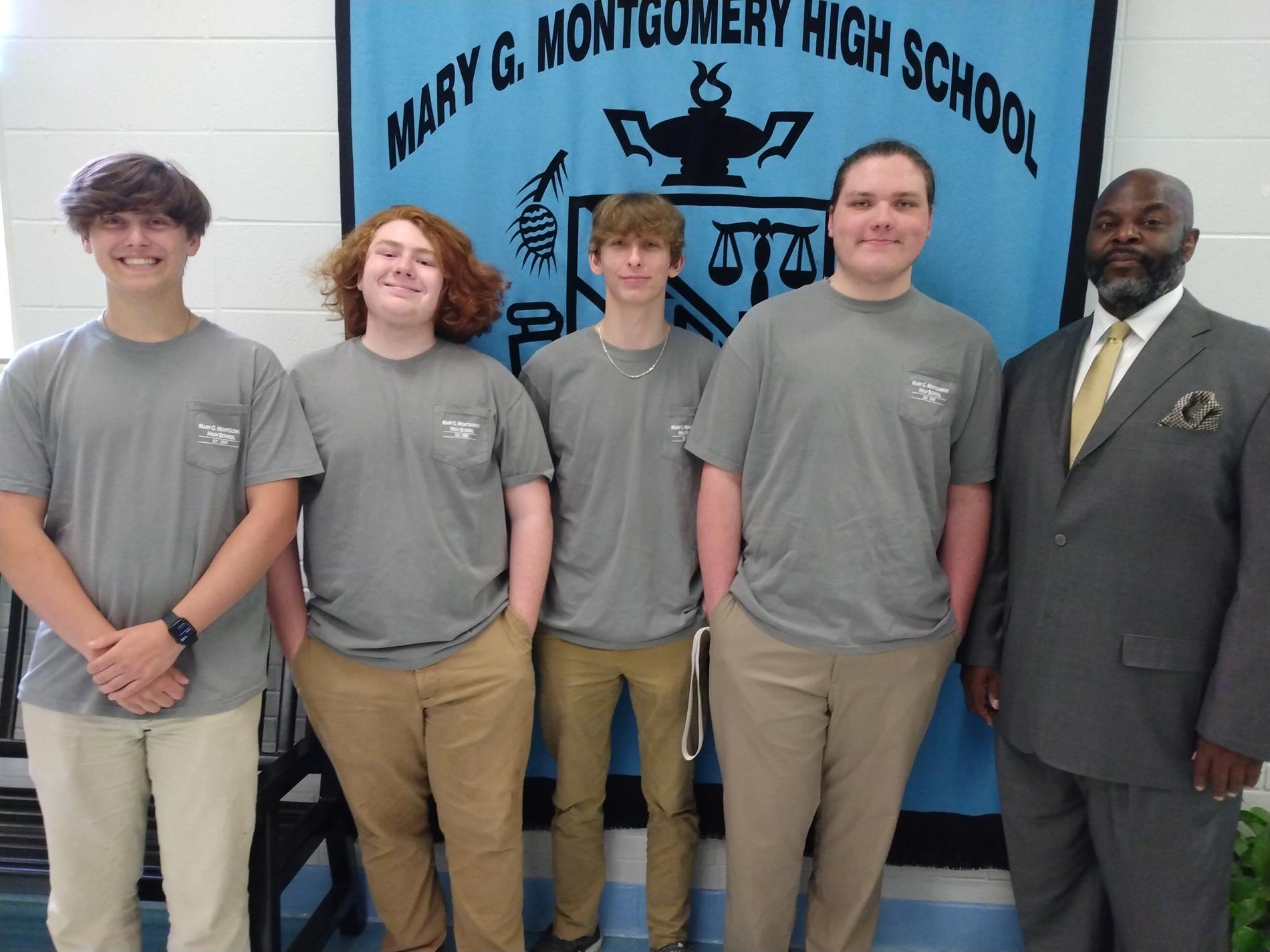 1st Place Team
Braxton Fuller
Ben Russ
Preston Vardaman
Avery Webb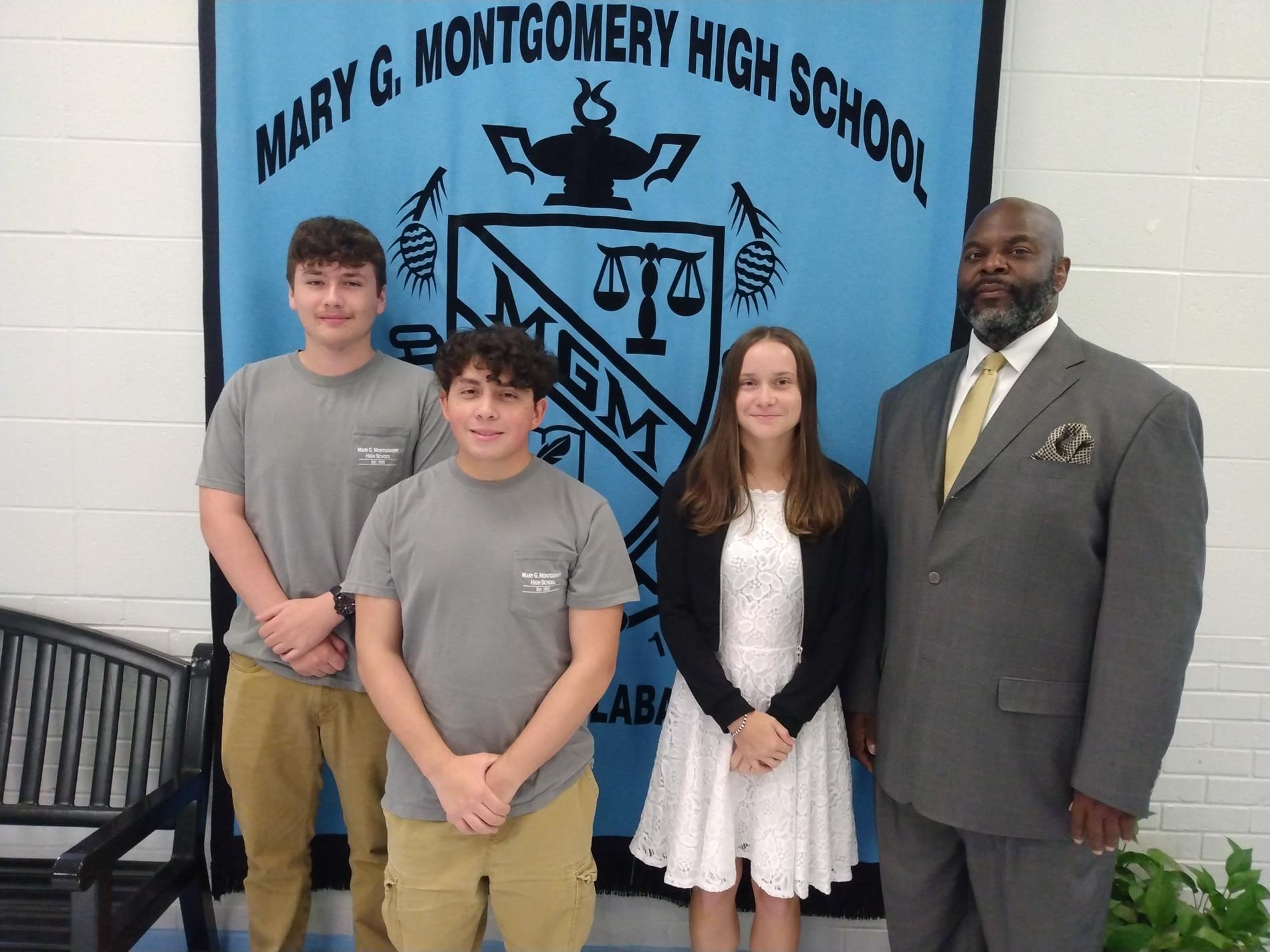 2nd Place Team
Michael Hofelich
Jose Wheeler
Lydia Stroud
2022 Aspirations in Computing Award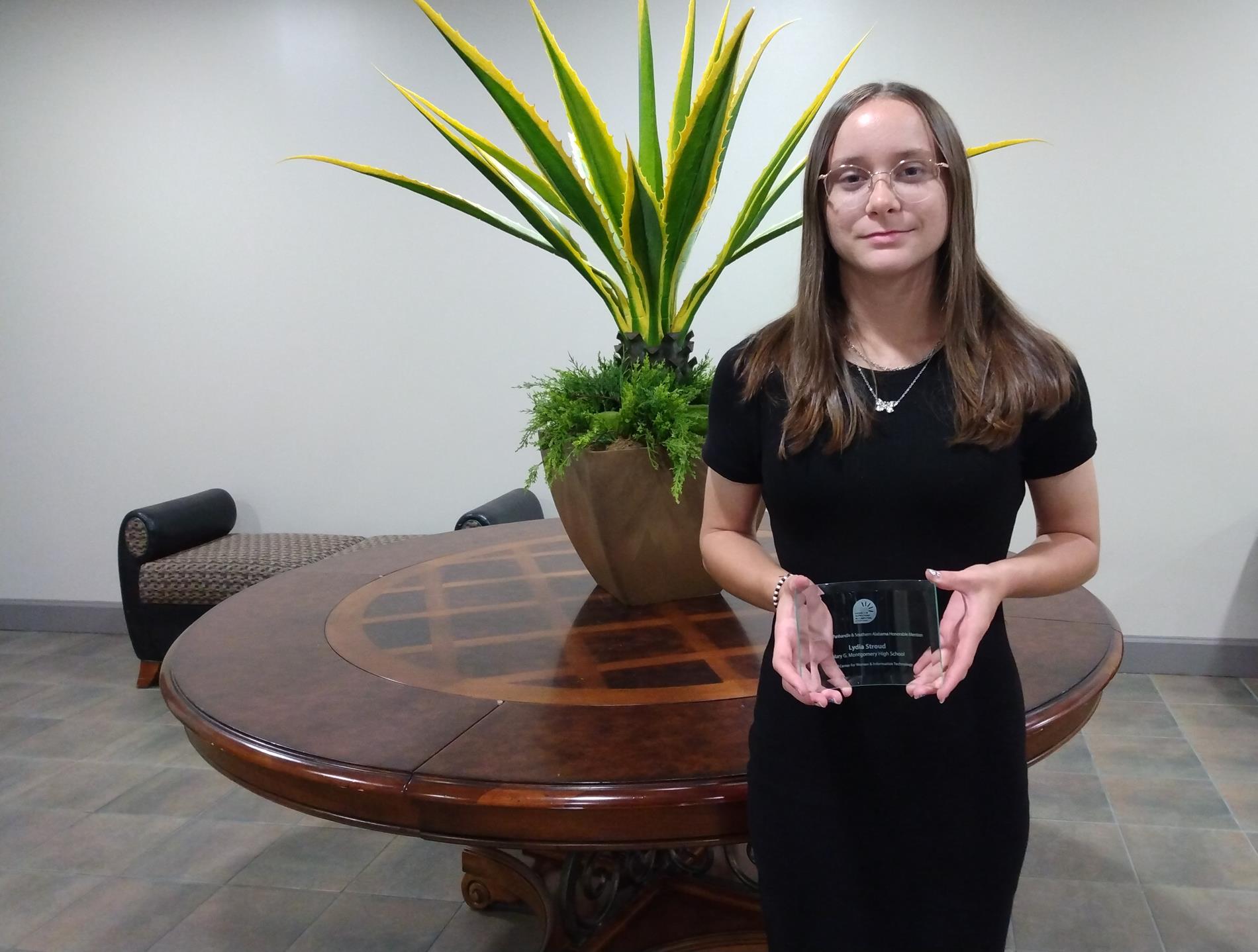 MGM CyberViking - Lydia Stroud

2002 Aspirations in Computing
NCWIT Honorable Mention
Florida Panhandle & Southern Alabama Affiliate

2021 SkillsUSA Alabama Chapter - State Programming Contest
MGM CyberViking Elvin Lin - 1st Place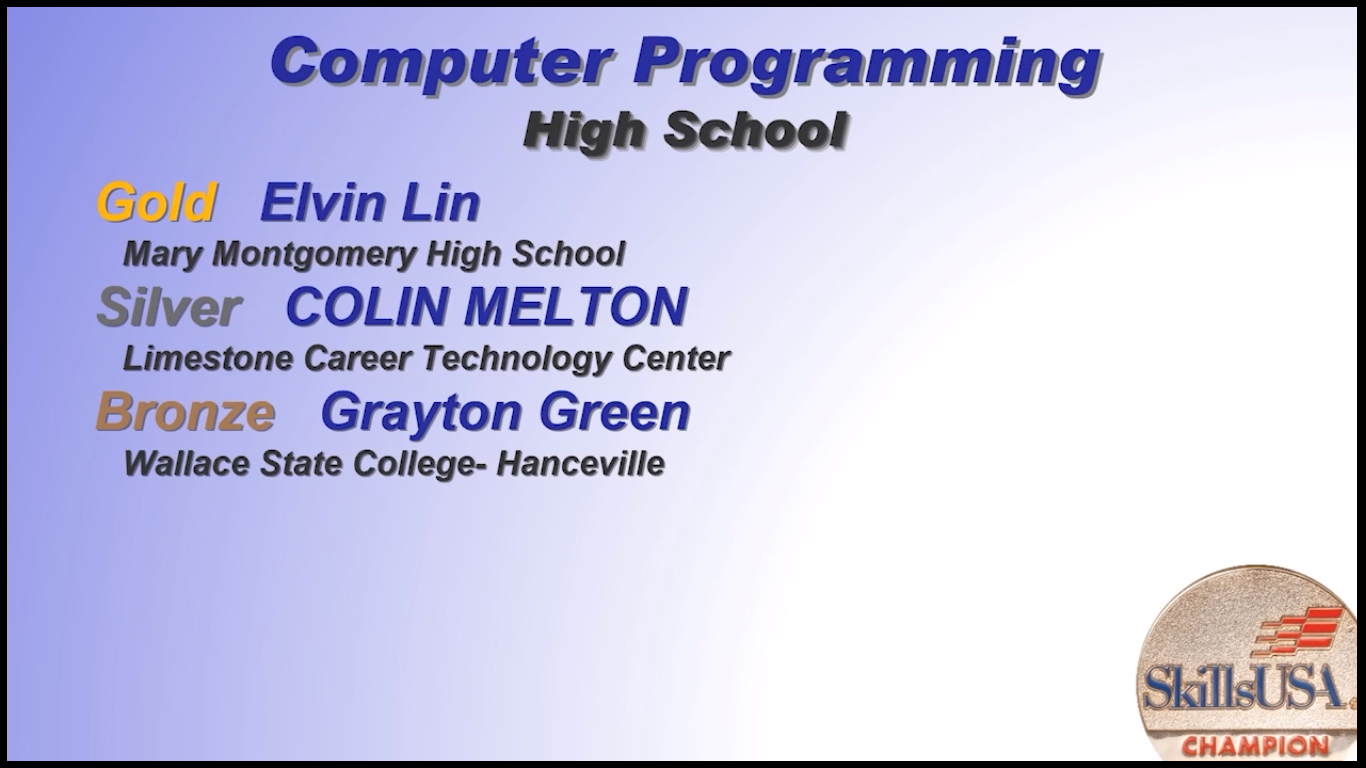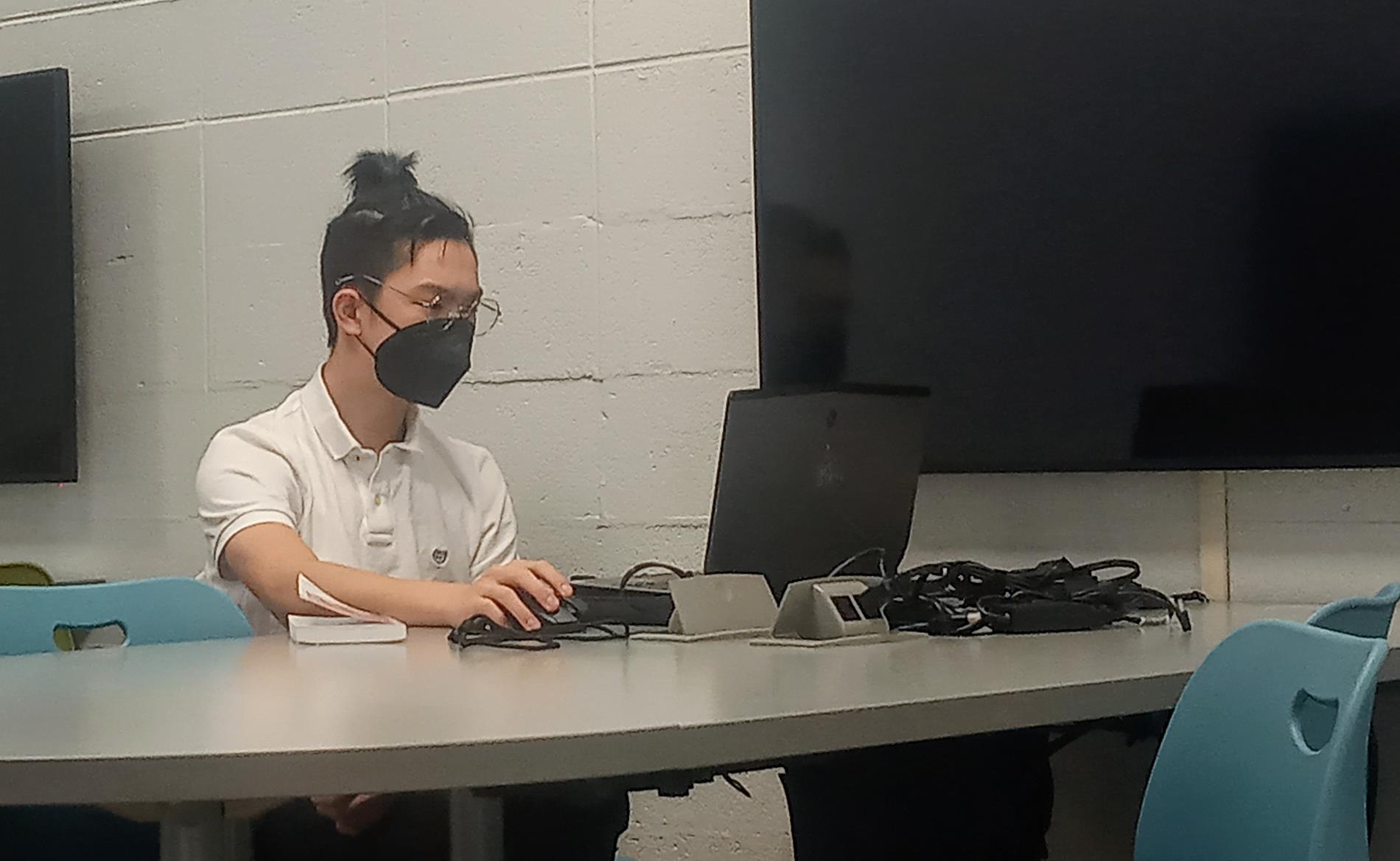 2021 IBM© Summer Skills Build Challenge

The IBM
©
Summer Skills Build Challenge introduced middle, high school, and beginning college students to emerging technologies and professional skills.
Students took online courses on different topics ranging from Job Readiness skills to Cybersecurity, and had the opportunity to earn digital badges if they were successful on the end of course assessments. You can see snips of some of the badges our students earned above.
Three young women from MGM not only earned digital badges for their learning efforts, but they also earned prizes from IBM

©

for winning some of the Weekly Challenges.
Pictured are Alexandria Tillman, Lydia Stroud and Reagan Hood with some of the items they won.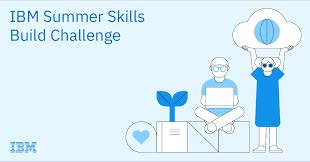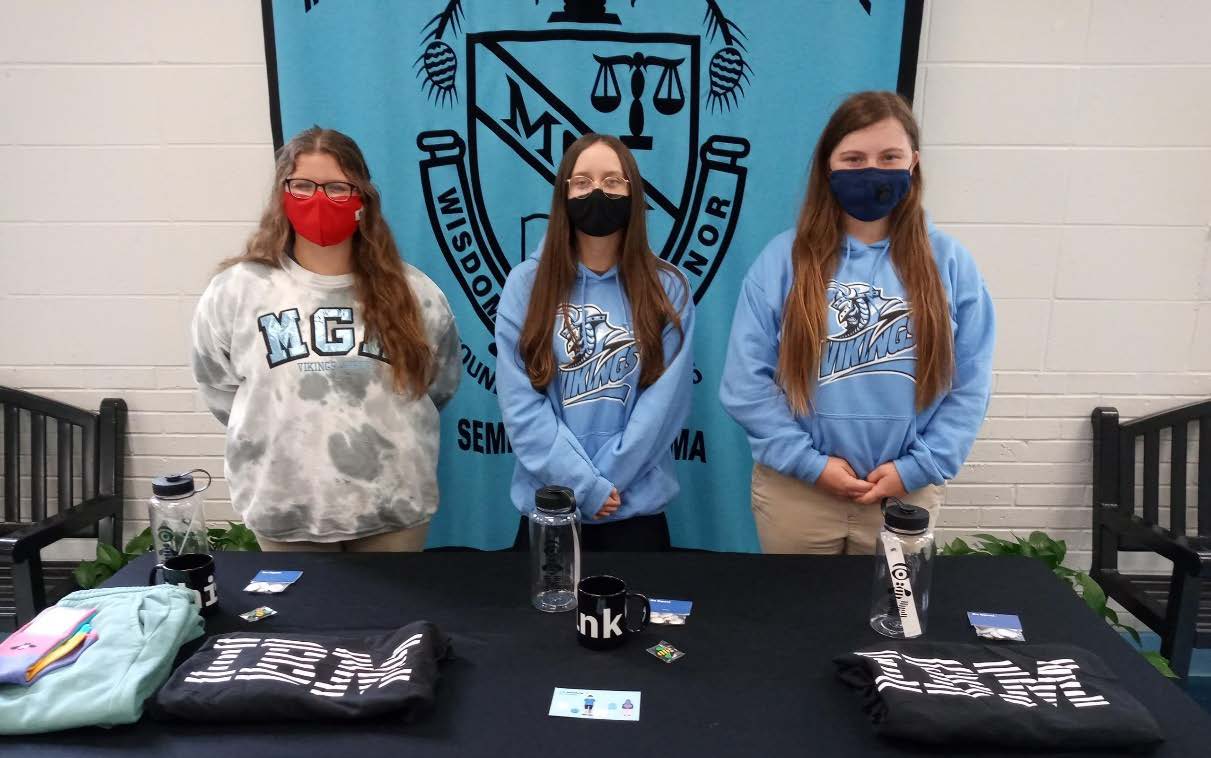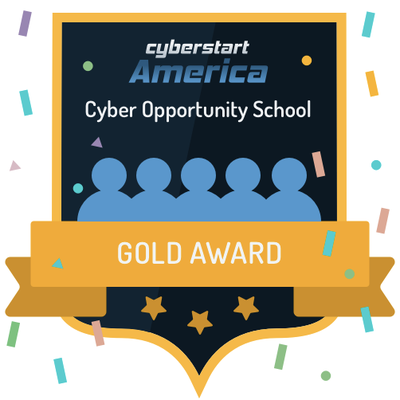 MGM has been named a
2021 Gold Level Cyber Opportunity School