Driver's Education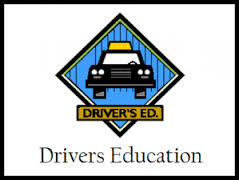 ---
Students will complete all class assignments via Google Classroom. The driving portion will be in 1 hour driving sessions assigned by the instructor. Driving Group 1 drives at the end of June. Driving Group 2 drives in early July. Contact T. Neal with any questions at tneal@mcpss.com or 251-591-0426.
June 4th, 2020 on the MGM bus ramp. Registration will be from 8:00-12:00 pm.
A parent/guardian must be present at registration to sign paperwork. First 48 students will be allowed and must have their Learner License.
There is no waiting list and registration is first come first serve.
Prices are set by the Mobile County School board.

Mobile County Residents = $175

Out of County Residents = $300
(ex: Washington County, Baldwin County, George County Mississippi)

Checks, Cash, and Money Orders only. NO Credit Cards.
Checks made payable to MGM.