Extended Day Learning Program and ACT Math Sessions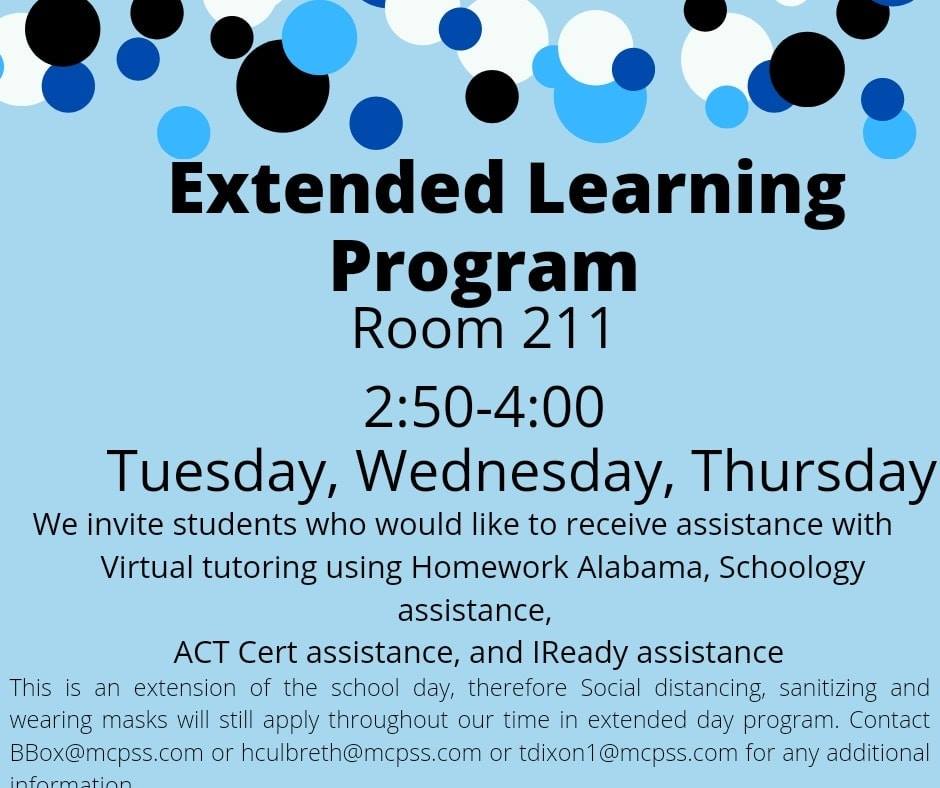 ---
MGM will be offering an Extended Day Learning program to our students. Extended Day Learning is 2:50-4:00 on Tuesdays, Wednesdays, and Thursdays in room 211. Students MUST sign up the day before by emailing hculbreth@mcpss.com, bbox@mcpss.com, or tdixon1@mcpss.com.

Students can receive assistance with Virtual tutoring using Homework Alabama, Schoology assistance, ACT Cert assistance, and IReady Assistance. Transportation will NOT be provided and students must be picked up by 4:00PM.
We also have sessions on Saturday for ACT math. The link to sign up for each session will be posted every week on our school Facebook page. For questions about this please email meblackmon@mcpss.com
** This is an extension of the school day, therefore social distancing, sanitizing, and wearing masks will still apply throughout our time in EDL**
Please refer to the calendars below for specific dates.