Summer School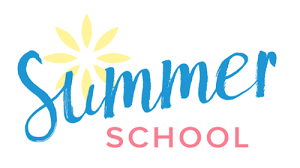 ---
Summer school will be held for students in grades 9 - 11 who have failed one or more courses with a final average of 59 or below. The course(s) will be delivered online via Pearson Connexus (computer-based teacher assisted program). Students will work at their own pace but must remain on schedule and may complete the course before the last day of the program. Students will be required to complete the entire course and pass with a minimum of 70% to receive course credit.
Credit Recovery Requirements:
Students who failed a course with a final grade of (0 – 44) must retake the sequential (full) course.
Students who failed a course with a final grade of (45 – 59) will take the prescriptive course.
Courses: English 9, English 10, English 11, Algebra 1, Geometry, Algebraic Connections, Algebra 2, World History, U.S. History 10, U.S. History 11, Biology, Physical Science, Earth & Space Science, Environmental Science, Personal & Family Finance, and Real World Parenting
Cost: Free to all MCPSS students.
Dates: June 08, 2020 – July 09, 2020
Monday-Thursday
Times: 8:00 a.m. – 12:00 p.m.
Application: Located below
or
1. Edit for Student
2. Share to mholliman@mcpss.com