IBM Challenge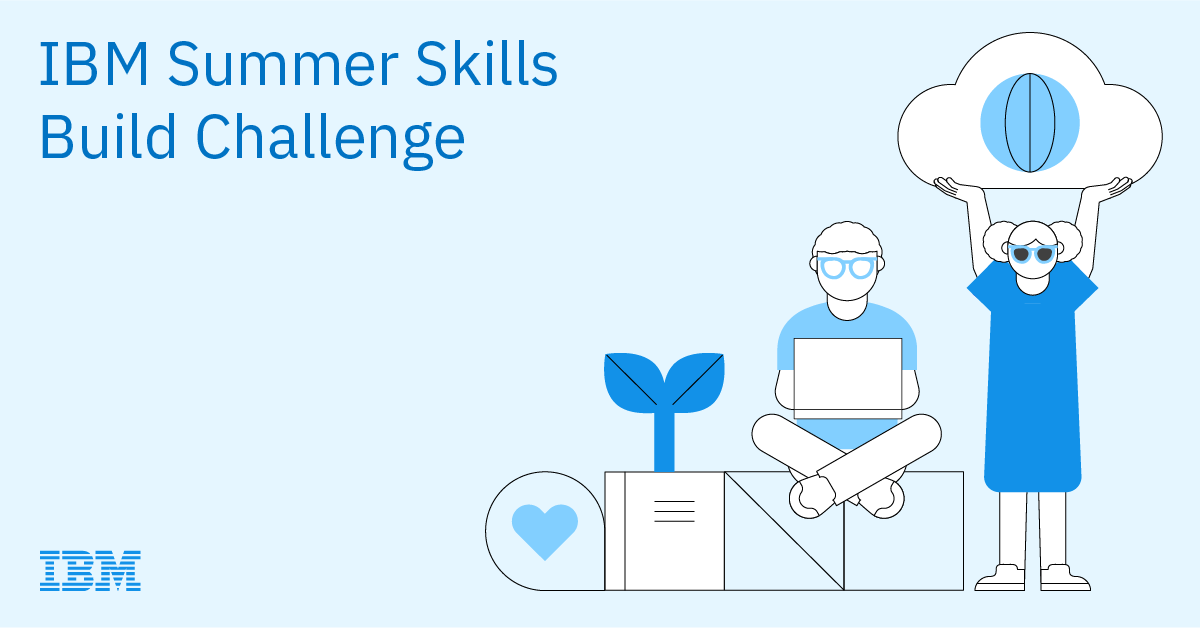 ---
The IBM Summer Skills Build Challenge introduces middle, high school, and new college students to emerging technologies and professional skills through our digital learning platform, Open P-TECH. Learners will have six weekly challenges available to them – all of which result in cool prizes for the winners!

Prizes will be sent to the school or organization at the end of the summer (sometime in August), and your school or organization will be responsible for distribution to students.
The Summer Challenge is totally FREE!
Tasks start small and easy to welcome students into the platform.
For example, the first week's challenge is simply to log-in, create a profile, and complete one hour of learning.

As the weeks progress, students are introduced to slightly more in-depth content through the challenges. For example, from weeks 3-5, they are pushed to earn a technical skill badge that can be earned in about 7-8 hours.

Throughout the challenge, students will be asked to reflect on their key takeaways and connect with peers through P-TECH Connect, our moderated forum on Open P-TECH.

Some of the prizes that will be awarded to those who finish each weekly challenge first include: water bottles, blue light glasses, t-shirts, and notebooks. The top 5 learners who complete the most learning hours over the summer will earn a grand prize.
Challenge Timeline:
Pre-Registrations: May 3 - June 15

IBM Summer Challenge Launch Event: June 16, 5 pm EDT

Weekly Summer Challenge Dates: Each week's challenge will be announced on Monday mornings via email and in P-TECH Connect, and learners will have 7 days to complete it.

Week 1: June 16-25

Week 2: June 28-July 2

Week 3: July 5-9

Week 4: July 12-16

Week 5: July 19-23

Week 6: July 26-30
The Registration Link below is ONLY for MGM students.
If you attended MGM during the 2020-2021 school year, OR if you were an 8th grader who will be at MGM in the Fall as a Freshman, you may use the link below to register.
https://ptech-reg.eu-de.mybluemix.net/?org=1759&mgr=405023REG&lang=en&utm_campaign=summer-challenge-na
You must register by June 15th to be eligible for prizes.