2021-2022 MGM Softball Tryouts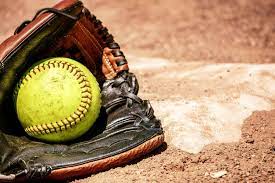 ---
2021-2022
MGM SOFTBALL TRYOUTS
Position Players:
August 23rd, 24th and 26th: 3:00-5:00
August 25th: 4:00-6:00*
Pitchers/Catchers:
August 24th: 5:00-6:00
August 25th: 3:00-4:00
*denotes live pitching, offense and defense
MGM volleyball players have been approved, by Coach Lovelace, to attend tryouts on the 23rd and 25th following volleyball practice.
All other athletes currently playing another school sport need to contact Coach Davis.
Please fill out this jotform before tryouts:
https://form.jotform.com/202437806763156
Other important information:
Students trying out are responsible for bringing all necessary equipment to have a successful tryout.

An up to date and completed dragonflymax account is required for any athlete to participate; this includes a physical.

All tryouts are closed to the public. Please stay in your vehicle while your student is participating in our tryout

This will be the only tryout available for students currently enrolled at MGM.
If you have any questions, feel free to email Coach Davis, bdavis3@mcpss.com