Senior Portrait Makeup Days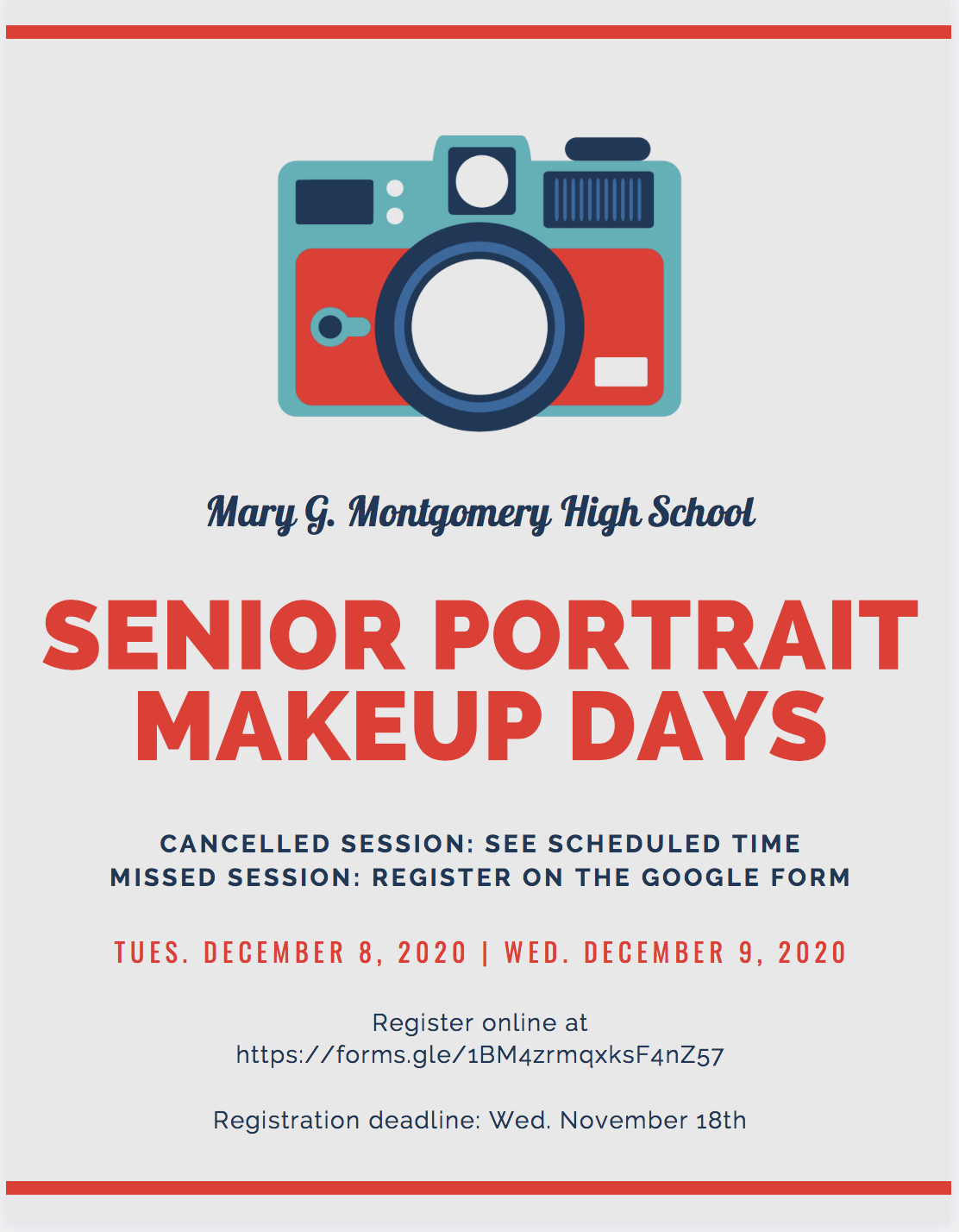 ---
Seniors who were unable to take their portraits at their scheduled time may take their pictures on Tuesday, December 8th and Wednesday, December 9th. The first picture day on Tuesday will be for all students who were scheduled on Wednesday, October 28th, which was the day pictures were cancelled. Beginning at 8a.m. we will photograph all students with last names beginning with the letter "P". From there, we will follow the exact same picture schedule on Tuesday, December 8th as we would have on Wednesday, October 28th. Students who missed their scheduled pictures on Monday and Tuesday in October will need to fill out a Google Form by Wednesday, November 18th so that they can be scheduled for pictures on Wednesday, December 9th. Click here for the Google Form.
The following statements communicate important information concerning pictures.
Male and female students taking pictures should wear a white undershirt under their school uniform on the day of pictures.
Sitting fees are $35 (cash, check to Mississippi School Pictures, or money order) and paying this fee will allow Seniors an extended photography session for formals and include two changes of personal clothes for casual/glamour portraits.
If a senior chooses not to pay the sitting fee, portraits will be taken for yearbook use only, they will not take a cap and gown picture, and students will not receive proofs.
Seniors must use Mississippi School Pictures in order to be included in the yearbook.
Senior proofs will be available online and through proof packets delivered at the school.