MGM High School Summer School 2021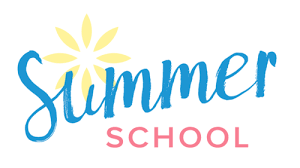 ---
Mary G. Montgomery High School will be offering summer school for students that displayed difficulty in meeting course requirements for the 2020-2021 school year. Students will be allowed to take up to two classes after meeting with guidance to review their transcript and individual needs. ALL students will attend classes on campus.
June 1 – June 30 (Seniors who still have requirements to complete for graduation)
7:30am – 11:30am Monday-Thursday
July 1 – July 29 (Juniors, Sophomores, and freshman who have failed a course)
7:30am – 4:30pm Monday-Thursday Lunch 11:30-12:15
*July 5 (NO CLASS)
*Breakfast and Lunch will be provided daily.
English 9




English 10

English 11

English 12

Algebra 1

Geometry

Algebraic Connections

Algebra 2

Physical Science

Personal Finance

Biology

Environmental Science

Earth & Space Science

World History

U.S. History 10

U.S. History 11

Government

Economics

Parenting
May 24 & 25
Senior Student Registration for June
May 26 & 27
1st Student Registration for July
June 15 & 16
2nd Student Registration for July
If you have questions or need more information, please contact Ms. Holliman or Ms. Rogers.
M. Holliman -

mholliman@mcpss.com

T. Rodgers -

trodgers@mcpss.com