Updated Learner License Requirements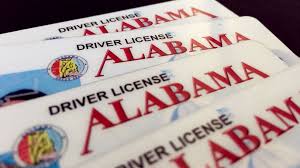 ---
Visit the ALEA Website then click on "Learner License (age 15)" and the same for "Driver Learner License (age 16 and older)" for the required documents.
When applying for the ALEA Driver's Permit (Learner License), you must provide the following:

U.S. Birth Certificate (certified and issued by the Bureau of Vital Statistics, NO PHOTO COPIES)

Social Security Card

2 Proofs of principal residence

Proof of school enrollment or graduation

Proof of school enrollment can only be obtained through the MCPSS website by following these steps:


1. Go to MCPSS Website - www.mcpss.com


2. Click on "Quick Forms" then click on "License/Permit Enrollment Verification"




3. Complete the online form (you can put a '0' (zero) where it asks for DL #)




4. Submit the form




5. The verification will be mailed to the address provided.

$5 Testing fee (no checks)

$36.25 to purchase license (no checks)
The location of the ALEA Drivers' License Division in Mobile County is:
3400 Demetropolis Rd, Mobile, AL 36695. PH: 251-660-2330
Visit the ALEA Websitethen select Driver License Locations Map for hours of operation and other important information.