Red Ribbon Week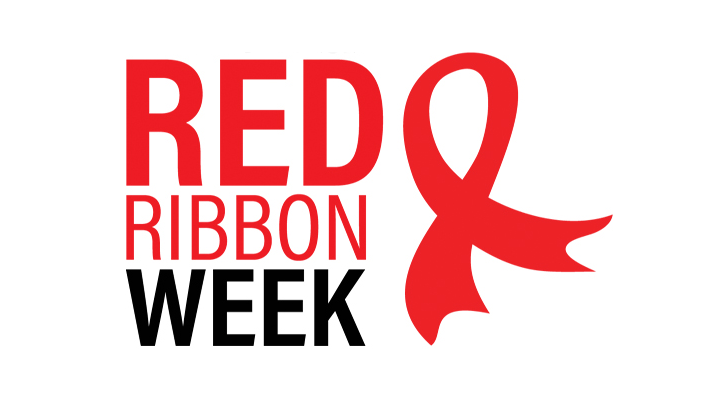 ---
Red Ribbon Week is the nation's oldest and largest drug prevention awareness campaign. Today, millions of people celebrate.
How did Red Ribbon Week start?
Red Ribbon Week started after the death of Drug Enforcement Administration Special Agent Enrique "Kiki" Camarena, who in 1985 was brutally murdered by drug traffickers he was investigating in Mexico. After his death, people wanted to honor his sacrifice.
We stand for:
NO DRUGS NO VAPING
NO NICOTINE NO ALCOHOL
BE HEALTHY and
BE FREE FROM ADDICTION
MGM Celebrates Red Ribbon Week
Monday, November 16
Wear a RED shirt with your school uniform pants to kick off our Red Ribbon Week.

Tuesday, November 17
Dress as your favorite superhero. Make sure your costume or t-shirt is school appropriate or you will be asked to change.
Wednesday, November 18
Wear your Viking spirit wear. Thor is our FAVORITE super hero!
Thursday, November 19
Design your own superhero cape. Just like you did when you were little, ask your mom for an old sheet. Get creative and design your own superhero emblem. Clip that cape around your neck for school today, and we can all be heroes. Please make sure your hero decorations are appropriate for school or we will take your cape, and you'll lose your heroic power.

Friday, November 20
Lois Lane and Clark Kent. During working hours, Lois and Clark were professionals working for the newspaper. Today is professional day. Dress as Lois Lane and Clark Kent did when they weren't saving the world.
Heroes Give Back Contest
Here is your chance to be a hero. In West Mobile, there is a very special park being built called the Miracle League of West Mobile—Schmidt Family Park. This park is specially designed for children with special needs. There will be a baseball field, playground, and hopefully, in the future a whole school built to serve students with physical disabilities, special needs, and autism. MGM's very own Mrs. Salamone is working to see this dream become a reality to serve children like her son Sam who has autism.
All first blocks will participate in a contest. With your teacher and classmates, you should come up with a cool way to decorate your door to reflect our Red Ribbon Week theme about heroes. During the Red Ribbon Week, we ask each first block to also collect donations to go toward the Miracle League Park. The class with the best decorated door and the most money donated will win breakfast. Your teacher has details about the competition. Start saving money now. Ask your parents and family members for some spare change or a few dollars to donate. Let's show how heroic MGM can be by making a donation to the new park.
Comic Strip Contest
In honor of our Red Ribbon Week theme of being brave and being heroes, we want you to show up your creative side. Heroes in their early days showed up in comic books. Create your own super hero comic strip and enter it into our contest to win prizes. Your entry must be in the format of a comic strip. Your hero must be original, and we would like for your comic strip to include the essence of Red Ribbon Week. The finished comic strip is due to Mrs. Hardegree in room 402 by Friday, November 20 at 2:25 P.M. Make sure your name is on your comic strip.