MGM Summer 2020 Information
Graduation for the MGM Class of 2020 will be held at Ladd Stadium on June 1, 2020. Due to the unique social distancing situation we are facing, two ceremonies will be held. One ceremony will take place at 9:30 am and the other will be held at 1:30 pm. Gates to the stadium will open one hour prior to each ceremony.

For the most part, students will be split alphabetically to determine which ceremony they will participate

in. Further details concerning this will be made available soon.
Each MGM senior will receive 5 guest tickets to give to family and friends. Each ticket will be scanned at the entrance to Ladd Stadium to ensure no duplicates or counterfeit tickets are used to enter the ceremony.

To ensure the safety of our students, families, and distinguished guests, students and guests MUST WEAR A PROTECTIVE FACE MASK. Mr. Firle will be providing every senior with a mask. It is the responsibility of all other guests in attendance to provide their own mask. MASKS WILL NOT BE PROVIDED TO ANYONE OTHER THAN MEMBERS OF THE GRADUATING CLASS. If anyone tries to enter the stadium without a mask, THEY WILL BE TURNED AWAY.

Jostens will be distributing cap & gowns to seniors in the MGM Senior Parking Lot on Tuesday, May 19th from 10:00 am-12:00 pm. Please contact Jostens at 345-4707 with any questions concerning cap & gowns.

Guest tickets and masks will be available for pickup at the MGM bus ramp on Tuesday, May 26 from 10:00 am-12:00 pm.

Tickets will be scanned at each ceremony and tickets that are not for their specific ceremony will be denied entry by Mobile Police Department. Unused tickets may not be given, shared, or sold to others because groups larger than 5 will be separated by Mobile Police.

Everyone, no matter what age, will need a ticket for entry.
Summer school will be held for students in grades 9 - 11 who have failed one or more courses with a final average of 59 or below. The course(s) will be delivered online via Pearson Connexus (computer-based teacher assisted program). Students will work at their own pace but must remain on schedule and may complete the course before the last day of the program. Students will be required to complete the entire course and pass with a minimum of 60% to receive course credit. Summer school is free for all MCPSS students.
English 9
English 10
English 11
Algebra 1
Geometry
Algebraic Connections
Algebra 2
World History
US History 10
US History 11
Biology
Physical Science
Earth & Space Science
Environmental Science
Personal & Family Finance
Real World Parenting
Summer School Application
You can click here to complete the online application. You must choose to Edit for Student and share to mholliman@mcpss.com. You may also click on the application below.
June 8, 2020 – July 9, 2020

Monday-Thursday

8:00 a.m. – 12:00 p.m.



Credit Recovery Requirements
Students who failed a course with a final grade of (0 – 44) must retake the sequential (full) course.
Students who failed a course with a final grade of (45 – 59) will take the prescriptive course.
Students will complete all class assignments via Google Classroom. The driving portion will be in 1 hour driving sessions assigned by the instructor. Driving Group 1 drives at the end of June. Driving Group 2 drives in early July. Contact T. Neal with any questions at tneal@mcpss.com or 251-591-0426.
June 4th, 2020 on the MGM bus ramp. Registration will be from 8:00-12:00 pm.
A parent/guardian must be present at registration to sign paperwork. First 48 students will be allowed and must have their Learner License.
There is no waiting list and registration is first come first serve.
Prices are set by the Mobile County School board.

Mobile County Residents = $175

Out of County Residents = $300
(ex: Washington County, Baldwin County, George County Mississippi)

Checks, Cash, and Money Orders only. NO Credit Cards.
Checks made payable to MGM.
Online Registration For School 2020-2021
Online registration is open for the 2020-2021 school year! To register, go to https://www.mcpss.com/registration and choose one of the following: Returning Students (for a student who has attended an MCPSS school) or New Students (for a student who has never been enrolled in an MCPSS school). You will need to update all information regarding your student and complete registration. The login username and password were provided with the packets brought home/mailed the week of March 16th. The password is reg2021 for all students. However, if you need your username you can email: bmiller@mcpss.com, treed5@mcpss.com, or bchunter@mcpss.com. If you had a change of address or are coming from a middle school, 2 proofs of residence should be submitted to one of the email addresses listed above or placed in the school dropbox. The dropbox is a black box located across from the main canopy entrance of the school. If you submit your proofs of residency using the dropbox, the proofs must be in a sealed envelope with the student's full legal name and grade level.
All students should be registered before June 1, 2020.
Enrollment Assessment Instructions
If you do not have 2 proofs of residency in the guardian's name, please follow the instructions in the letter below. If you have any questions, email
bmiller@mcpss.com
.
MGM Uniform Policy 2020-2021
The purpose of the uniform policy is to meet the requirements set forth by the Mobile County Public School System. Uniforms are used as a tool to ensure student safety through visual identification. All students are expected to observe basic standards of cleanliness, modesty, pride, good judgement and good grooming. Clothing should fit and be worn appropriately. Students' attire considered disruptive to the educational program and/or school environment is not permitted. Head coverings (hats, bandannas, scarves, hoods, etc.) are not allowed. Click MGM Uniform Policy 2020-2021 to view the uniform policy for next year.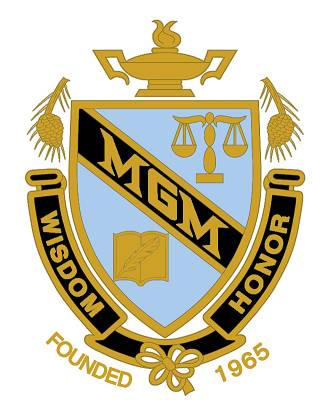 The
Summer Reading Program
at Mary G. Montgomery High School is designed to engage students while giving them opportunities to expand their reading skills. Each grade level has a set of novel choices for regular, honors, and Advanced Placement students. Guides for what will be covered on the grade-level Summer Reading Test can be found below. Students will take a mandatory Summer Reading Test within the first two weeks of the semester he or she takes an English class. Click

here

to go to our summer reading page.
Summer Enrichment Packets
In an effort to maintain the learning growth from the school year, it is encouraged that your student completes the summer enrichment packets. This allows a review of concepts from the most recently completed school year, while also preparing students for the upcoming school year.

Thank you for your support in helping our students maintain their skills and be better prepared for an exciting and rewarding school year. Click below to find the information included in the packets for each subject area.
Google Classroom Announcements and Information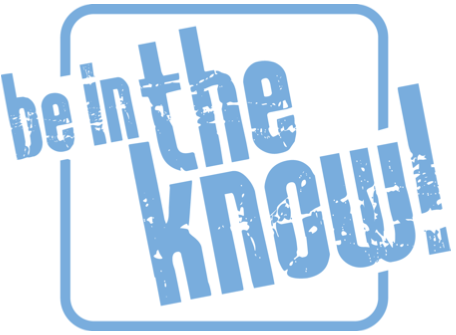 Opportunities await every Viking. It's time to be in the know! In order for students to have a better way of knowing what's happening on campus and keeping up with information, Mary G. Montgomery has set up Google Classrooms for each grade level. Through these Google Classrooms, students will see streams of announcements, reminders, grade-level information, and more. Administrators and teachers want- ed a more streamlined way to reach you, our MGM Vikings. So, log in, use your code to join your grade level, and let's get ready for a great 2020-2021 school year!
Skol, Vikings!
2019-2020 8th Graders - Class of 2024
If you were in 8th grade for the 2019-2020 school year—CLASS OF 2024— use this code to join your Google Classroom: yehkyro
2019-2020 Freshmen - Class of 2023
If you were a freshman for the 2019-2020 school year—CLASS OF 2023— use this code to join your Google Classroom: s4o2pht
2019-2020 Sophomores - Class of 2022
If you were a sophomore for the 2019-2020 school year— Class of 2022—use this code to join your Google Classroom: 3ddpd7d
2019-2020 Juniors - Class of 2021
If you were a junior for the 2019-2020 school year— Class of 2021—use this code to join your Google Classroom: 3pldruw
Please only join YOUR grade level. If you join a grade level other than your own, you will miss the important information sent specifically for your class. This could become a problem when you miss out on important deadlines on opportunities offered only to your grade level. Double check your graduation year, grade level, and code.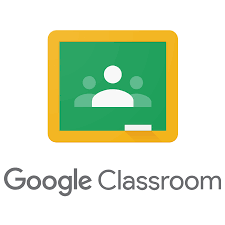 There is a Google Classroom App you can download to your phone. One click of the app, and you'll have access to MGM's announcements and grade-level specific information you will need. You can access Google Classroom through the Internet, and/or you can download the app. Search for Google Classroom in your app store, and the icon to the right is what you should find. You must log in using your Mary G. Montgomery Mobile County Public School System email address. It will not work with your personal email address.

Registration For MGM Classes 2020-2021
Students, click the links below to register for classes for next year. You will need to log in with your MCPSS email to access the link. Once you complete the registration process it will send a copy of your selected courses to your MCPSS email account
.
Stay Connected With Your Guidance Counselor By Signing Up For Remind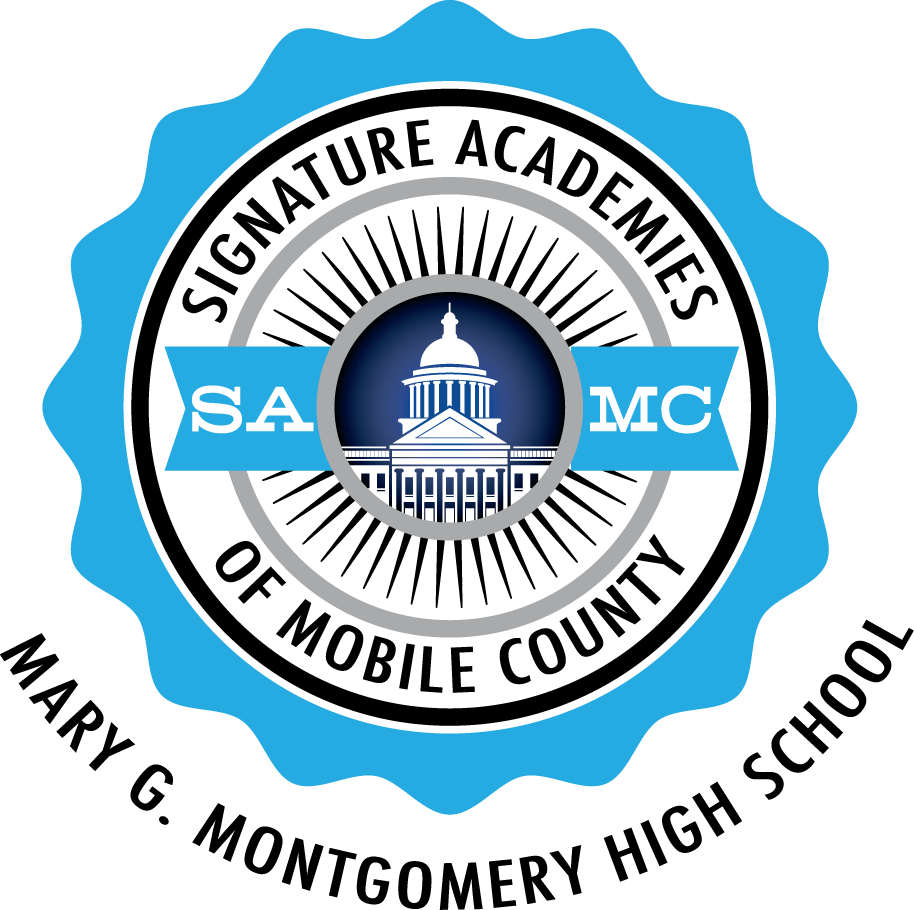 Please select one (1) academy only!!!
Attention ALL CURRENT 9th Grade Students:
At this time, you will need to select your academy for next school year. Please review the Video OR PowerPoint, the list of academy classes, then click the google form to fill out your academy selection sheet. If you have any questions, please feel free to contact Mrs. Price at tprice1@mcpss.com.